Hey, bookworms! I'm back with another Down The TBR Hole post! If you are not sure what Down The TBR Hole is, it's a meme created by Lost In A Story that revolves around cleansing your TBR of all those books you are never going to read and sort through it all to know what's actually on there. I'm eager to see what will be going and what will be staying so let's get to it!
How It Works:
Go to your Goodreads to-read shelf
Order on ascending date added

Take the first 5 (or 10 (or even more!) if you

'

re feeling adventurous) books. Of course, if you do this weekly, you start where you left off the last time.

Read the synopses

 

of the books

Decide: keep it

 

or should it go?
1. Clockwork Prince by Cassandra Clare
I'm really not all that interested in Cassandra Clare novels anymore.
Judgment: BYE
2. Clockwork Princess by Cassandra Clare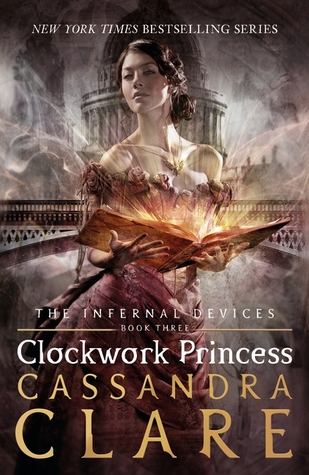 Same as above.
Judgment: BYE
3. Cinder by Marissa Meyer
I've tried to read this many times and in many formats but it's just not for me.
Judgment: BYE
4. The Young Elites by Marie Lu
The synopsis for this one sounds interesting.
Judgment: KEEP
5. Crooked Kingdom by Leigh Bardugo
I've already dropped Six of Crows from my TBR so this one goes as well.
Judgment: BYE
6. Boy Meets Boy by David Levithan
I am a huge fan of David Levithan and his books so I will most definitely be reading this at some point.
Judgment: KEEP
7. Captive Prince by C.S. Pacat
I'm not too interested in this due to the whole slave thing.
Judgment: BYE
8. Stray by Elissa Sussman
I am in love with the synopsis of this novel!
Judgment: KEEP
9. The Darkest Minds by Alexandra Bracken
I must read this before the movie comes out!
Judgment: KEEP
10. Never Fade by Alexandra Bracken
I'll read this if I like The Darkest Minds so I'll call this one undecided.
Judgment: KEEP (for now)
That means I've dropped 5/10 books this week! I think I'm doing rather well. Thanks for joining me today! I hope you enjoyed this post. Here's what's coming on Monday:
I hope your day is awesome and happy reading!